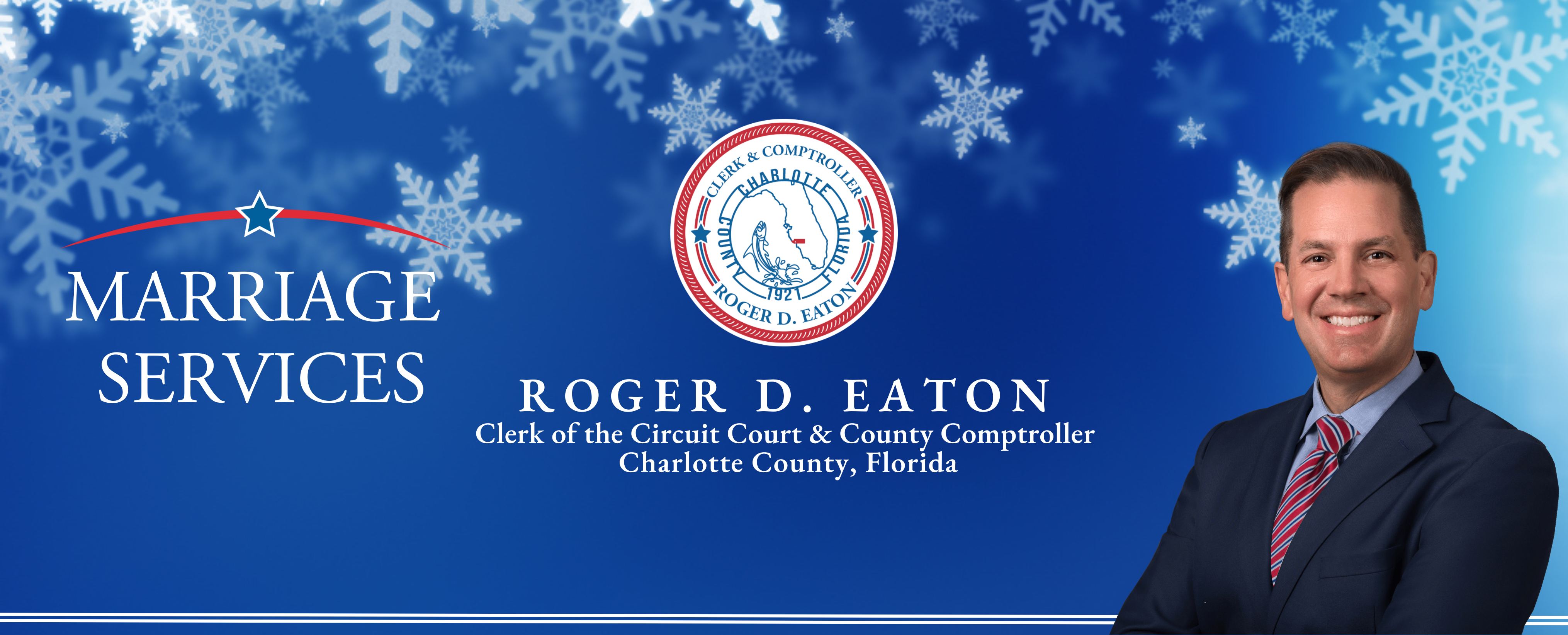 ---
Couples wishing to get married in Florida may obtain their Marriage License in Charlotte County.
Please read the following requirements.
Both parties must apply in person and present proper identification. Completing the online form only begins the request process and does not constitute an issuance of a marriage license.
Proper Identification: One of the following forms of identification is required for each party applying for a marriage license: Valid U.S. State Driver's License, Valid Passport, Valid U.S. State ID card, Valid Alien Registration Card, or a Valid U.S. Military ID card.
If either party has been married previously, you must provide the manner (death, divorce, annulment) in which the last marriage ended and the month, day and year it ended.
If either applicant is under the age of 18 but at least 16, the clerk's office is authorized to issue a marriage license if the applicant provides a signed and notarized Certificate of Consent form signed by either both parents or legal guardians. A certified long form birth certificate must also be submitted. The clerk's office provides the consent form at no charge.
The applicants must submit their social security number if they have one.
Both applicants must read the Family Law Handbook (Folleto ley de Familia)
Florida residents who do not elect to take an approved Premarital Preparation Course must pay the full fee of $86.00 and will have a three day waiting period.
Florida residents who choose to take an approved Premarital Preparation Course (4 hour minimum) and present a certificate when they come in to apply for the license, will have the three day waiting period waived and the marriage license fee reduced to $61.00.
Marriage Pre-marital Provider List
The waiting period does not apply to Non-Florida residents and the fee is $86.00.
A marriage license is valid for 60 days from the date of issuance within the State of Florida.
Payment must be in the form of cash, check, money order or credit card. If paying with credit card there will be an additional 3.5% fee assessed.
Location & Hours of Operation: The Charlotte County Clerk of Courts Official Records division is located at the Charlotte County Justice Center, 350 East Marion Ave., 2nd Floor, Punta Gorda, FL 33950 and Murdock Administration Building, 18500 Murdock Circle, Port Charlotte, FL 33948.
The Official Records division is able to process Marriage License applications between 8:00a.m-4:00p.m. Ceremonies can only be performed at the Charlotte County Justice Center location between 8:00a.m.-4:00p.m.